Coronavirus & Covid 19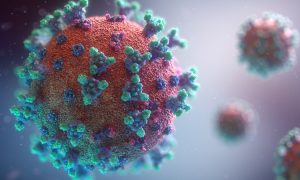 The Covid 19 pandemic is set to have potentially devastating effect on the construction industry in the coming months. Here at Oakwood we are working hard to develop solutions to the problems that may be faced due to the cornavirus. We have isolated some issues that we can help to solve.
Surveying in a traditional sense involves at least 2 individuals working closely together. This could be a potential problem as the government guidelines for health and safety during the coronavirus crisis states not to work within 1m of a colleague. At Oakwood, we have been laser scanning for over 5 years. Laser scanning is an excellent way to survey existing buildings and topography. A laser scan will capture in great detail everything that is visible on site, which makes it a great tool for surveying and modelling and also an excellent way of recording and archiving existing conditions. The great thing about laser scanning is that it only takes one operative to complete a survey and in 1 day a single scanning operative can capture more data than a traditional survey could possibly capture in a week. All great news in the current climate!
Oakwood have been developing groundbreaking and innovative solutions for the construction industry for nearly 40 years. Our latest offering is Insite. A revolution in the industry, Insite offers infinite possibilities for visualisation and health and safety. It allows users to visit site remotely. With Coronavirus spreading quicker than Australian wildfire, this could be a huge advantage. Visit site without having to leave the office (or home if that's where you're working from!) Read more about InSite here>>>
Coming Soon!
InSite Unite. All the benefits of InSite with the huge advantage of multi users from multiple remote sites simultaneously visiting site and reviewing health and safety aspects. Imagine taking a group around site, being able to discuss concerns and point out different parts of the building programme as it happens virtually around you and the team. Think: Call of Duty meets Insite!